APOCALYPSE FRAME: The Infected World #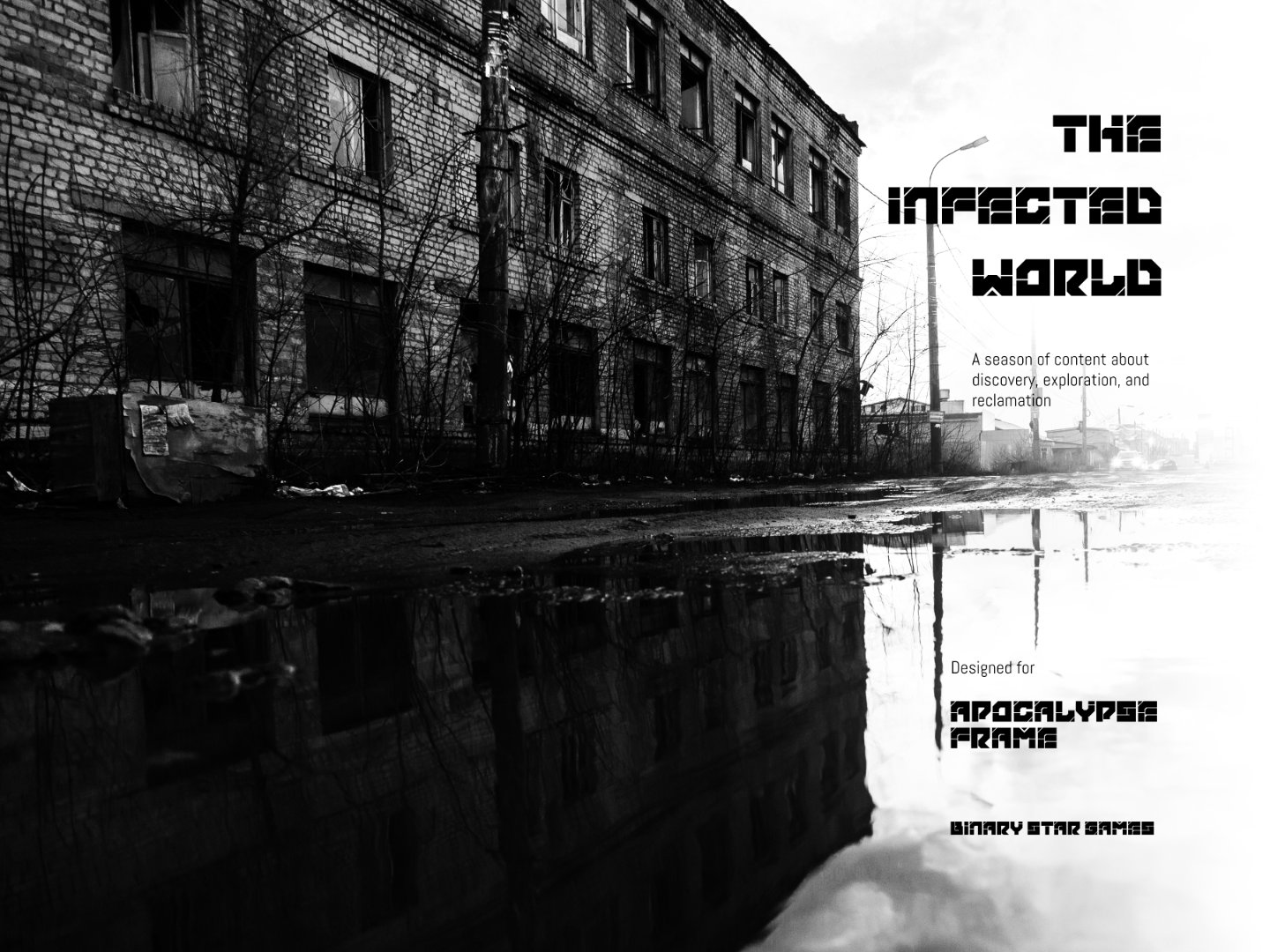 Explore the Ruined World #
Years ago, The Collective rebelled against The Republic, turning their own factory against them and creating a resistance. Since then, we've managed to carve out enough from The Republic to survive. But there's more to survival than gaining independence.
The world that The Republic abandoned as they put up walls and hardened defenses is barely charted, and we know for certain there's more out there that neither us nor The Republic can fathom. We need to explore and map all of the infected and abandoned wilderness that's out there. That's where you come in.
Your mission, Aces, is to go out into the Infected world and chart territory, eliminate threats, and make discoveries. Pack for a long deployment. Who knows where you'll end up, and who can say what you'll find there?
The Infected World #
This is a season of gameplay content for APOCALYPSE FRAME split into four parts:
Wilderness (April 2022): Introduces a new Division dedicated to exploration, as well as new loadouts (and a new Frame), rules for creating a procedurally generated map at your table using randomized rolls, and mechanics around exploration.
Territory (May 2022): Expands this mapping concept by introducing Territories: areas controlled by challenging groups of enemies that interfere with any missions in their area until dealt with. It also includes new enemies, including new Tyrants, and expands on The Claw in particular. A new Frame and expanded loadout options are included as well.
Caravan (June 2022): Expands the mapping concept even further by introducing Caravans: trade routes that boost enemies/enable nastier kinds and possibly grant bonuses to your Strike Team. This includes new enemies and expands on the Wayfarers in particular. A new Frame and expanded loadout options are included as well.
Trophy (July 2022): Expands player options greatly with unique Armaments, Systems, and Frames.
A compilation of all of these into one more cohesive work is coming soon!
Available now at itch.io!